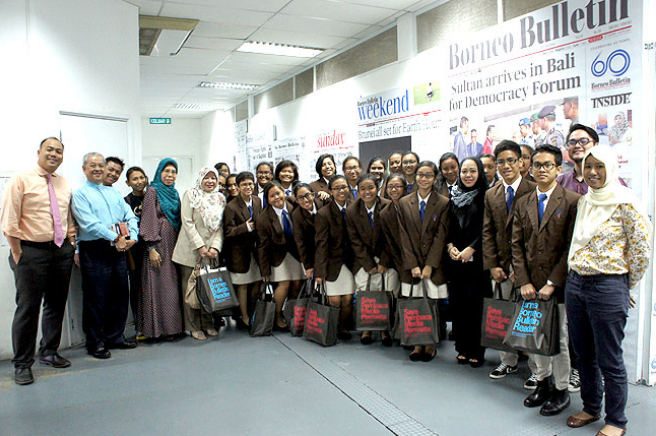 A GROUP of students accompanied by four teachers from the Malay Language Unit, Mother Tongue Languages Department of Innova Junior College, Singapore, yesterday made a study visit to Brunei Press Sdn Bhd.
They were welcomed by Reggie See, General Manager of Brunei Press Sdn Bhd, and Deputy General Manager, Hazizah Osman.
The group was shown a documentary on Borneo Bulletin's 60 years of history as well as the historical events in the Sultanate published by the newspapers, Borneo Bulletin and Media Permata.
This was followed by a brief introduction on the publisher's background, recent milestones and profile.
The group also interacted with some of the senior reporters who shared their experience and expertise in the field of reporting.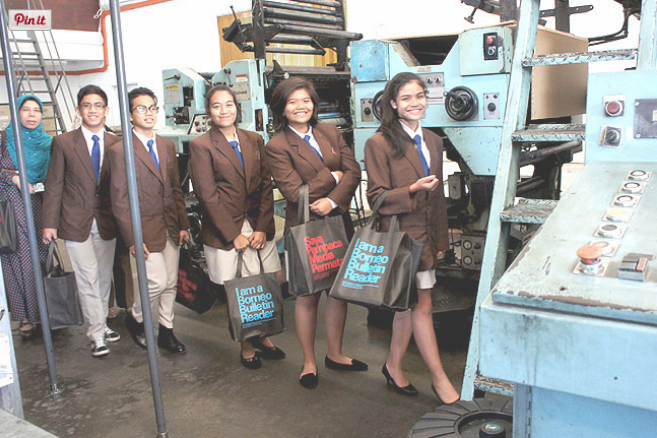 They then toured the printing department and took a closer look at the printing process of the newspapers.
Mohd Fuad Salim, Head of Department for Mother Tongue Languages, explained that among the objectives of the visit was to provide the students with the opportunity to speak and use Malay Language in an environment that promotes an exclusive use of the language.
It also aimed at creating an interest and appreciate the Malay Language, literary works and understand the social and economic challenges faced by youth in Brunei.
The visit was also aimed at understanding the role of state newspapers in shaping the nation.
The group will be in the Sultanate for a period of eleven days until November 18 and while in the country they will also have a meeting with other Bruneian counterparts and visit prominent government ministries and agencies.